Anything Glass, Inc. - Treasure Valley, Nampa, Caldwell, Meridian, Boise, Eagle, Star, Middleton Shower Enclosures, Shower Doors, Screens, Windows and Mirrors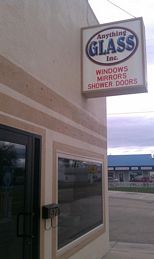 Anything Glass, Inc. has been catering to the residential and commercial construction industry for over 38 years.
The company carved out a niche in the marketplace by becoming specialists in the glass business. Builders and homeowners have sought out the expertise of Anything Glass, Inc. in designing everything from custom made windows for your home to the undersized and oversized shower doors, angled glass panels and custom mirror walls.
Today the company's product selection includes:
Many different name brands of window Manufactures such as MILGARD, WESTERN WINDOWS, CASCADE, and ATRIUM WINDOWS & DOORS.
"CARDINAL SHOWER ENCLOSURES" The most recognized name in Shower door products. offers both standard shower doors and Custom Frameless Heavy Glass Doors ; Fabricated shower systems to fit any design.
In addition the company supplies and installs MIRROR WALLS, and stock & custom sizes of BEVELED MIRRORS, and many other SPEACIALLIZED GLASS PRODUCTS.
Call us today at 208-442-4406 or fill out our online contact form.